"When someone gives you their trust, they are saying
"I am safe with you."
Don't break it. Appreciate it." - Dodinsky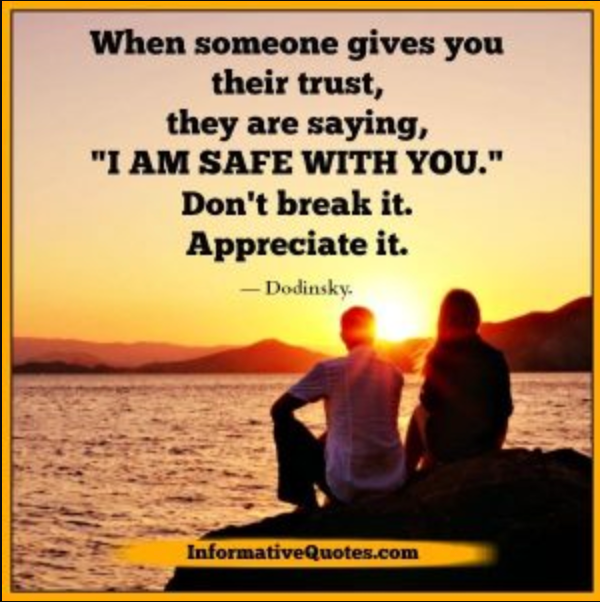 Your Face is part of your personal brand:
Yes, your face is a big part of your personal author brand. Recognition builds trust. And it is easy to break trust if you are unconscious about how you show up.
I don't expect anyone to be camera-ready 24/7. That is unrealistic. Review your social profiles, web site, book cover, anywhere your picture is visible.
3 Point Checklist
Does your photo look like you?

Does it match your current style and message?

Would it be easy to pick you out of a crowd with only your profile picture to guide me?
I know many of you are thinking it isn't that important to keep the photo in your public profiles up to date, but, if they don't look like you today, or if it would make it hard or impossible to know it is you, you are breaking trust.
You can have fun with your image, and if a frequent switch is part of your style, which is consistent with your brand.
When the image on screen is so out of tune, there is a problem. I don't know you. And it causes a subtle question to loom in my head, where else is there a gap between what I see and what is behind the scenes.
I have gone through many styles and looks throughout my life, including being bald when I had ovarian cancer. Even without hair, my face was recognizable.
When we see you, let us see the real you. It may be fun to experiment with hair color, make-up, clothing, and yes, enjoy these diverse sides of yourself. If you want to be seen, heard, and shared, be you. Let people get to know you.
Ask yourself, would a side-to-side comparison of the photo you have of yourself on your website, business card, media sheet, book cover, match you as you are today? Surprises can be fun if that is your intention. If you want to grow your community, be you.
How you look matters
---
Make Your Face Work for You
Connect and Communicate
---
The Book to MoneyMaker Masterclass is coming
Learn how your author brand earns more without more work for you!