" Share your knowledge. It is a way to achieve immortality."

- Dalai Lama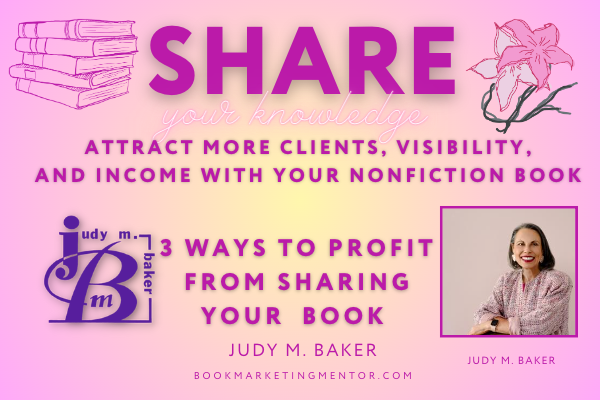 With that said, here are snapshots of 6 authors you may know, and why you should focus on sharing your book to increase profit.
In the vast ocean of human experience, nonfiction books are like guiding stars that enlighten and inspire. Through sharing their books, authors can find unique ways to profit, casting their nets far and wide. Here, we celebrate the stories of nonfiction authors who have reaped the rewards of sharing their work with the world, while maintaining an emotional tone.
As we discussed last month, your "know, like, and trust" factor is the foundation of any successful relationship, whether personal or professional. In the context of an author-reader relationship, it means that readers need to know you, like you, and trust you to become loyal fans. Let's take a closer look at how these authors built their businesses with their books and beyond:
1. The Voyage of Tim Ferriss
Tim Ferriss, the author of the groundbreaking book The 4-Hour Workweek, has navigated uncharted waters to achieve success. Published in 2007, his book has sold over 1.3 million copies and has been translated into 35 languages. As Ferriss shared his work, he ventured into podcasting, with "The Tim Ferriss Show" amassing over 600 million downloads. Ferriss once said, "It's not about the money, it's about designing the life you want." His innovative approach to sharing his book has led to multiple revenue streams, such as sponsorships and investments, contributing to his success and the life he envisioned.
2. The Resilience of Brené Brown
Brené Brown, the author of The Gifts of Imperfection, published in 2010, has transformed her passion for vulnerability and courage into a successful career. As she shared her book, Brown's 2010 TEDxHouston talk on "The Power of Vulnerability" went viral, accumulating over 50 million views. This exposure led to numerous speaking engagements, workshops, and consulting opportunities, allowing her to profit in diverse and meaningful ways. Brown once said, "Vulnerability is the birthplace of innovation, creativity, and change." Embracing this sentiment, she has managed to inspire millions while reaping the rewards of her endeavors.
3. The Odyssey of Yuval Noah Harari
Yuval Noah Harari, the author of Sapiens: A Brief History of Humankind, published in 2014, has embarked on an odyssey through time, chronicling the evolution of our species. As he shared his work, Harari gained the attention of high-profile individuals, such as Mark Zuckerberg and Barack Obama, who endorsed his book. This support propelled Harari's work to the bestseller lists, selling millions of copies worldwide. Leveraging his success, Harari has ventured into online courses and masterclasses, expanding his reach and influence while profiting from his expertise.
4. The Ascent of Elizabeth Gilbert
Elizabeth Gilbert, the author of the deeply personal memoir Eat, Pray, Love, published in 2006, has ascended the steps of success with courage and grace. As she shared her intimate journey of self-discovery, her book resonated with millions, selling over 12 million copies worldwide and inspiring a blockbuster film adaptation. Gilbert once said, "Embrace the glorious mess that you are," and in embracing her own story, she has transformed her experiences into a flourishing career. Through speaking engagements, workshops, and book royalties, Gilbert has touched countless lives, turning her vulnerability into a powerful and profitable force.
5.

The Metamorphosis of Malcolm Gladwell

Malcolm Gladwell, the author of the thought-provoking book The Tipping Point, published in 2000, has undergone a metamorphosis from journalist to revered author and speaker. As he shared his work, dissecting the patterns of human behavior, he gained a loyal following, selling millions of copies of his books. Gladwell once said, "If you want to bring a fundamental change in people's belief and behavior...you need to create a community around them, where those new beliefs can be practiced and expressed and nurtured." Heeding his own words, Gladwell has expanded his influence through speaking engagements, consulting, and a successful podcast, "Revisionist History," transforming his nonfiction work into a thriving and profitable career.
6. The Flourishing of Robin Sharma
Robin Sharma, the author of the inspiring book The Monk Who Sold His Ferrari, published in 1997, has cultivated a garden of wisdom that has blossomed into a world of opportunity. As he shared his fable of self-discovery, Sharma captured the hearts of his readers, selling millions of copies and translating his book into over 70 languages. Sharma once said, "Give out what you most want to come back," and in sharing his wisdom, he has reaped the rewards of his generosity. As a sought-after speaker, leadership consultant, and author, Sharma has turned his passion for personal growth into a prosperous and fulfilling career.
These tales of triumph serve as a testament to the power of sharing one's nonfiction work. Aspiring authors can draw inspiration from Tim Ferriss' embrace of podcasting, Brene Brown's journey through vulnerability, and Yuval Noah Harari's exploration of humankind. Let their stories ignite the fire within you. Take inspiration from the extraordinary journeys of Elizabeth Gilbert, Malcolm Gladwell, and Robin Sharma. Let them serve as beacons of hope for nonfiction authors, illuminating the paths to success through sharing their work. Embrace your own nonfiction narrative, let your heart guide your pen, and share your wisdom with the world. For as you do, you too will embark upon a journey of emotional and financial rewards, leaving an indelible mark on the hearts and minds of those who encounter your words.
In this month's masterclass, we will workshop 3 ways you can profit from sharing your book.