"Not only are bloggers suckers for the remarkable, so are the people who read blogs ." - Seth Godin
Want to Sell More Books?
One of the fastest ways to monetize your book is by speaking. Experts agree, when you have a book, speaking will set you apart, help you share your message, and increase your income.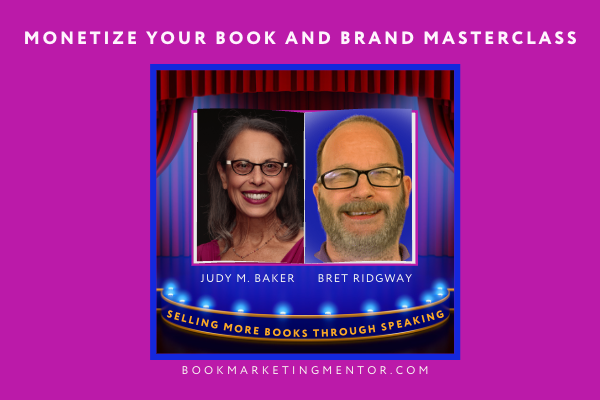 With that said, here are 8 reasons why you should start speaking today! 👊
1. Share Your Expertise
By speaking, you show up as the authority who can solve the problems that are top of mind with your audience. With the right blog, you can drive traffic to your site consistently. A blog is also a great way to generate sales. If people visit your blog and sign up for your email newsletter or download a resource that you've put out there, they become potential customers or clients of your business. Blogs are a great way to get people engaged with your brand.
2. Convert listeners into leads
Speaking gives your audience the opportunity to interact with you and your business in a way that isn't possible any other way. When your audience is excited about your message, they will rush to purchase your books and services.
3. Become a recognized authority
Speaking gives you the ability to share your authoritative content. Talks also help you establish credibility and become a seen and recognized as an expert in your field. Moreover, speaking provides you with an opportunity to build an audience that will help push your book and company's brand recognition.
4. Build relationships with potential customers
One of the most important aspects of speaking is establishing a connection with your potential customers. This can be done through engaging in conversation before and after your talk, inviting your audience to become part of your community in a variety of ways.
Sharing inspiring content that you think will resonate with your audience and inviting feedback, tracking your results, will help shape talks that engage. These interactions also make it easier for you to keep up with what people are saying and thinking.
5. You can repurpose book content
This is a great way to get more mileage out of your book and increase revenue. You can expand on one or more aspects contained in your book. Be mindful of what your audience needs and can take away from your talk.
6. Speaking drives long-term results
Speaking is a valuable tool for building a long-term relationship with your audience. The best speakers will eventually utilize speaking as an extension of their company's culture and marketing strategy, which means that each talk you do has the potential to create a lasting impact on your brand.
Speaking serves as a platform through which you can share information, knowledge, and tips on your preferred topics. This allows you to provide valuable content with value in return. the more chances there are for people to get familiarized with your business and become customers down the line.
7. Speaking helps with community building
Speaking should be one of the top sources of information for your business. By speaking consistently on your book topic, you'll help increase your authority.
You need to make sure that you are providing value in some way to your audience. This means that you should be offering something of interest and benefit to them. You will also want to provide quality content on a regular basis.
Invite your audience to join you and subscribe to your email list so you can stay in touch after your talk.
8. It increases confidence
Even if you don't consider yourself a speaker today, the more talks you give, the better you will become. Improvement comes with practice. When you speak from the heart, share stories of challenges and triumphs, response from you audience will help you gain confidence.
Sneak Peek
---
Selling More Books Through Speaking
Join Bret Ridgway and Judy M. Baker on November 10 at 9:00 am Pacific Time for tips and resources to build your book sales through speaking.
https://bookmarketingmentor.com/mca12
Bret Ridgway is founder of Get.Ship.Done. (formerly known as Speaker Fulfillment Services), a company dedicated to working with authors, speakers and information marketers by providing backend order fulfillment services and production of products "beyond the book." He is author or coauthor of 7 books and a frequent guest at live events speaking on topics for authors and speakers.